While there won't be a standard release for St Patrick's Day there will be a couple micro releases hitting the web shop.
APALALA KITS
Assemble or not...you choose!!!! These marbled GID and army green Apalala were poured by Hirota 2 years ago and I still haven't decided on a color scheme to paint them up for official release. Shame on me! LIMITED TO ONLY 2 PIECES these come boxed up with a bunch of stickers and a lime green write up of the Apalala story. $100 each.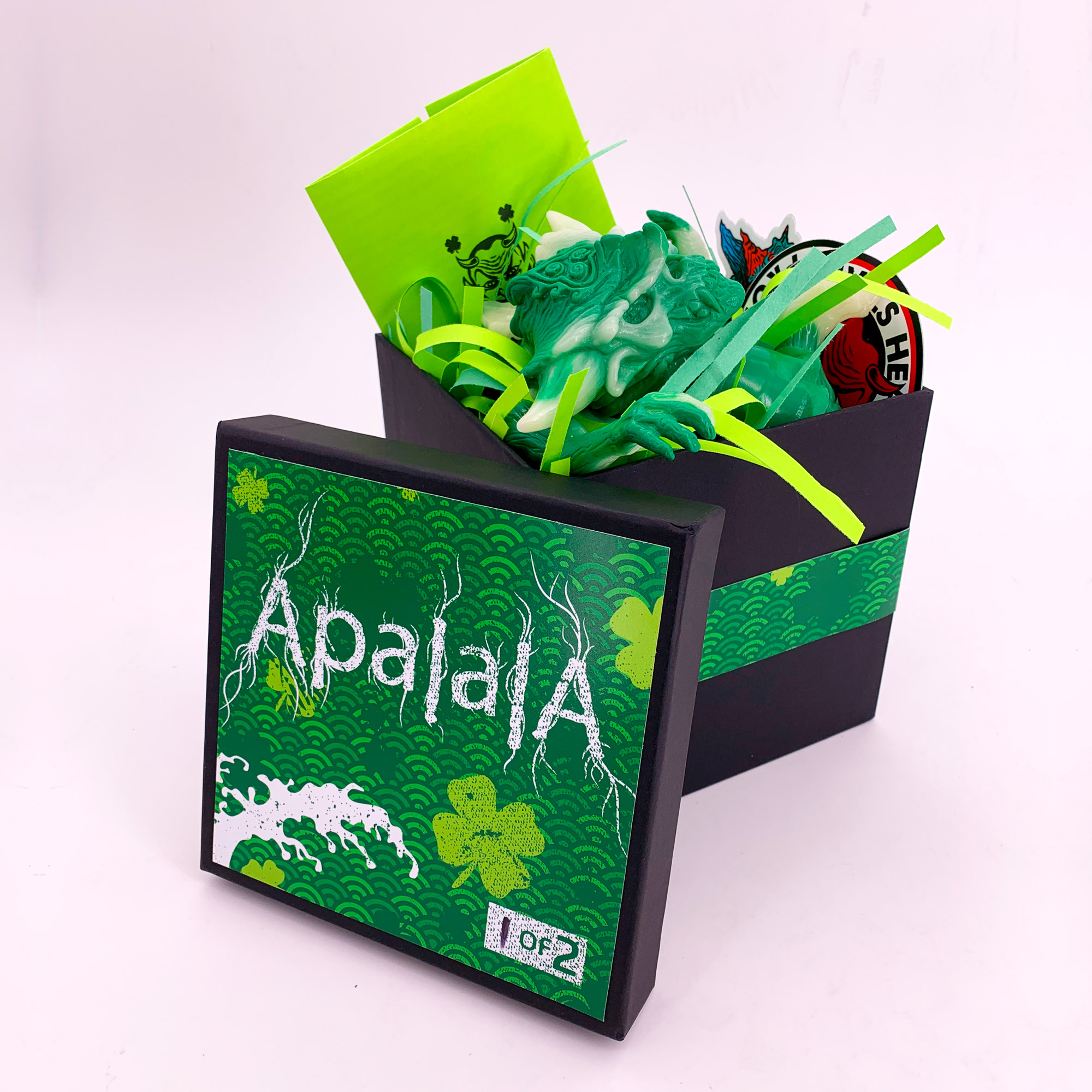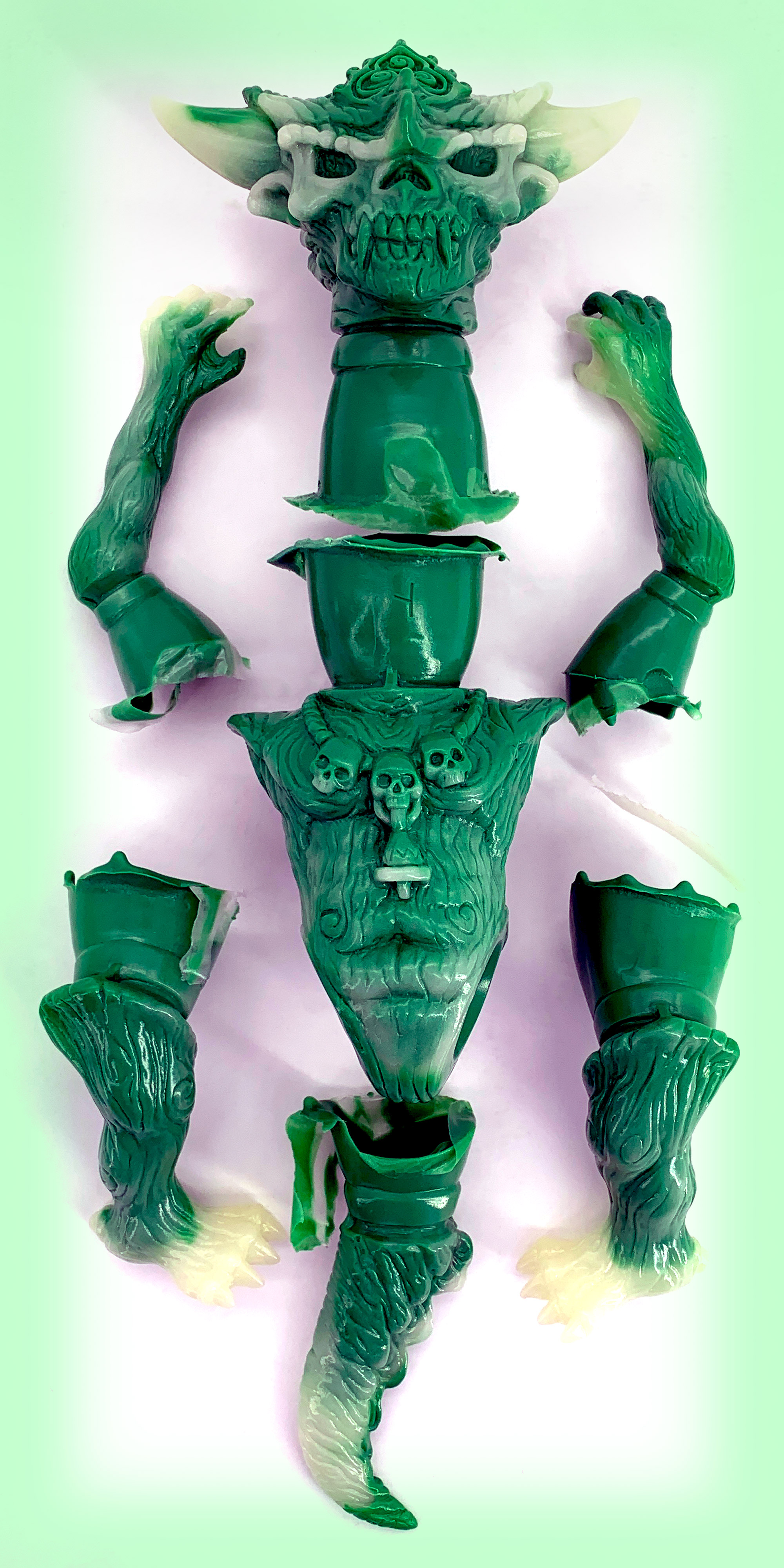 JIZO-ANARCHO MOHAWK POURS
Again,
LIMITED TO ONLY 2 PIECES these pours highlight the GID aspect with the mohawk part of the sculpt being featured as GID. Was there a certain
technique
used by Hirota or just plain luck? You decide. $30 each.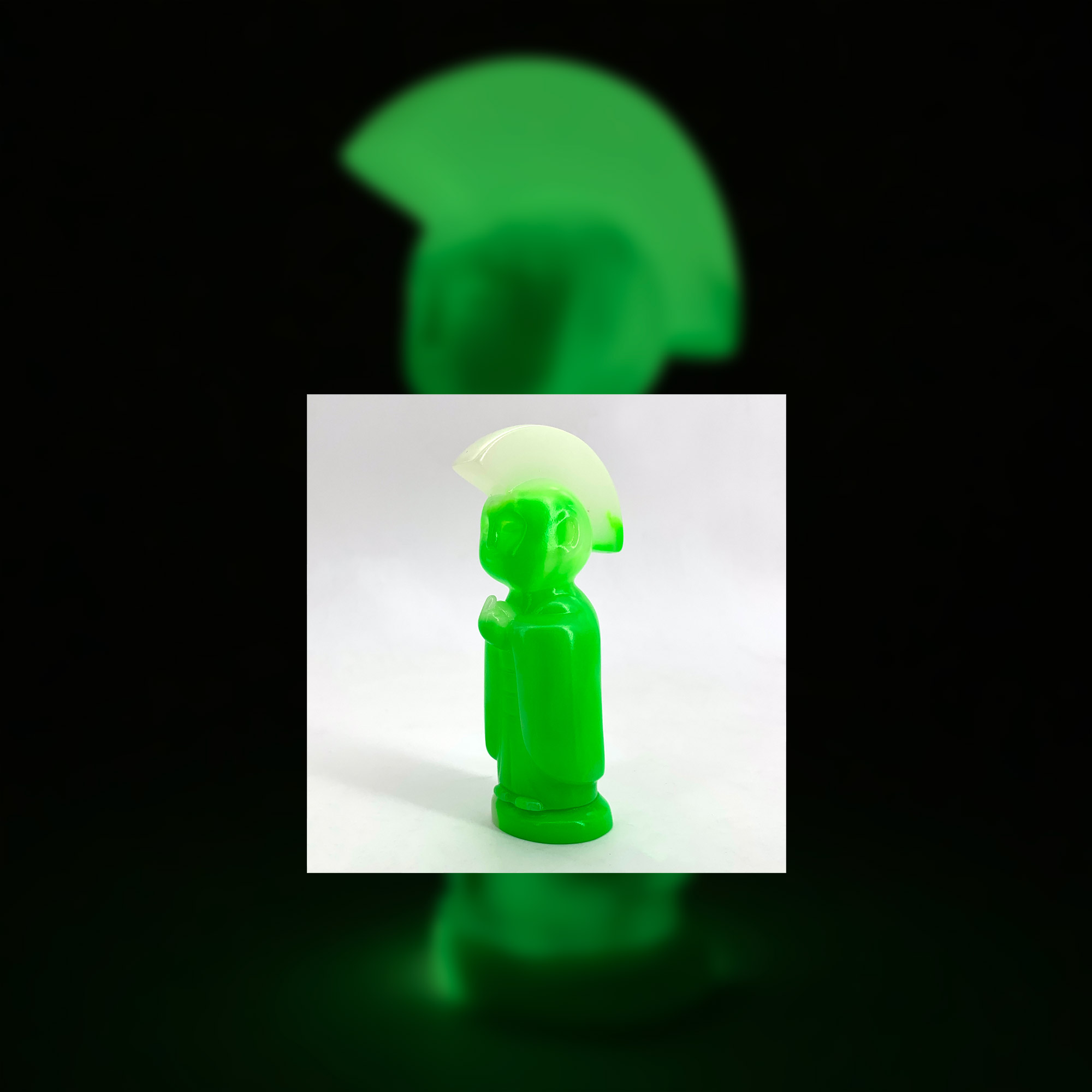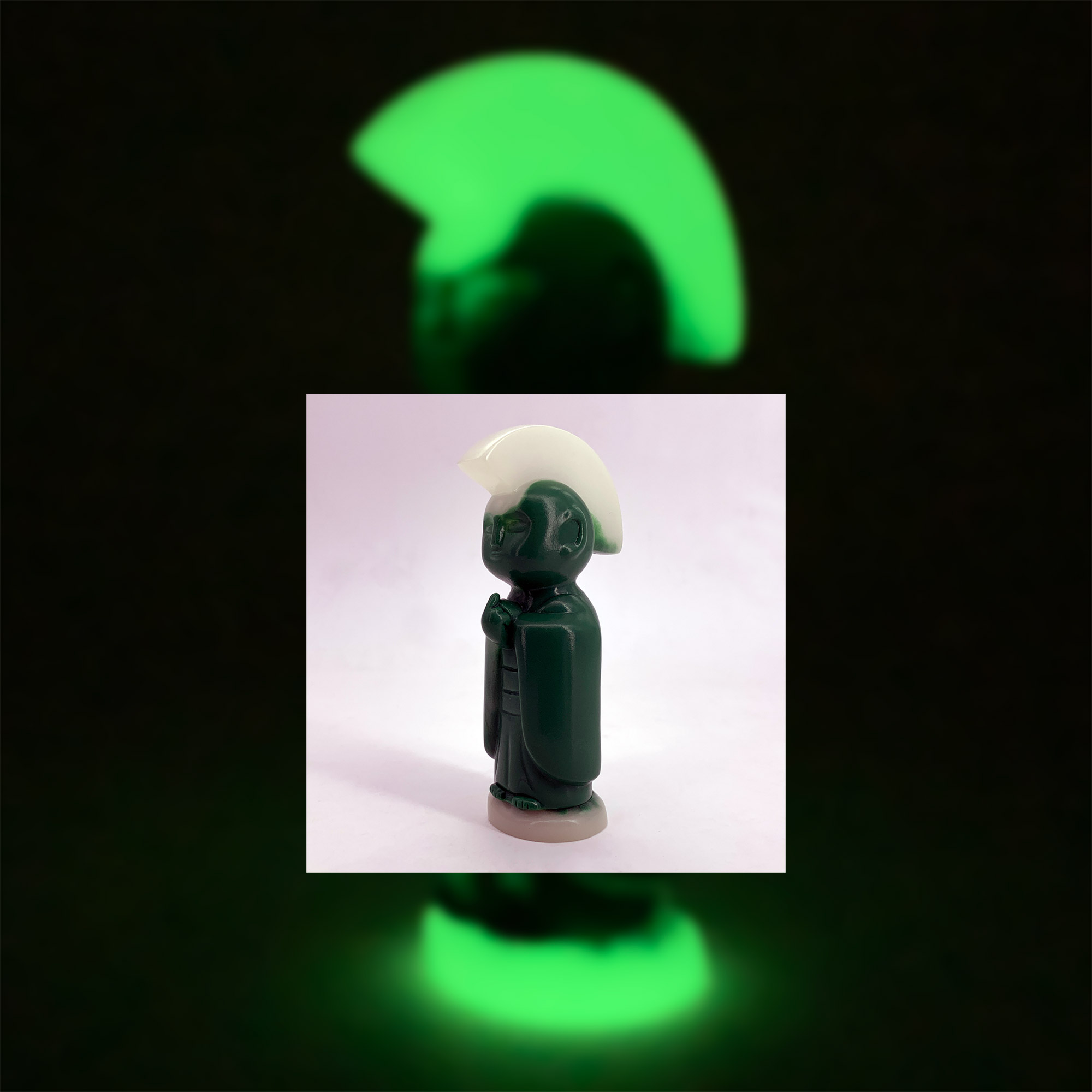 DHP x CHOKEHAZARD 1 OFF CYCLOPS
A 1 off

hand painted

cyclops that has been aptly named the "Death Rattle". A few small bits of vinyl have been left inside so when you shake him he lets loose with his signature sound. Cast in brown vinyl this guy has been painted up with

lavender, metallic purple, pink, gold, tan, black, red, blue and clear yellow. $130.